It's Wednesday! You know what that means, right? Only three more days until I get to see these faces: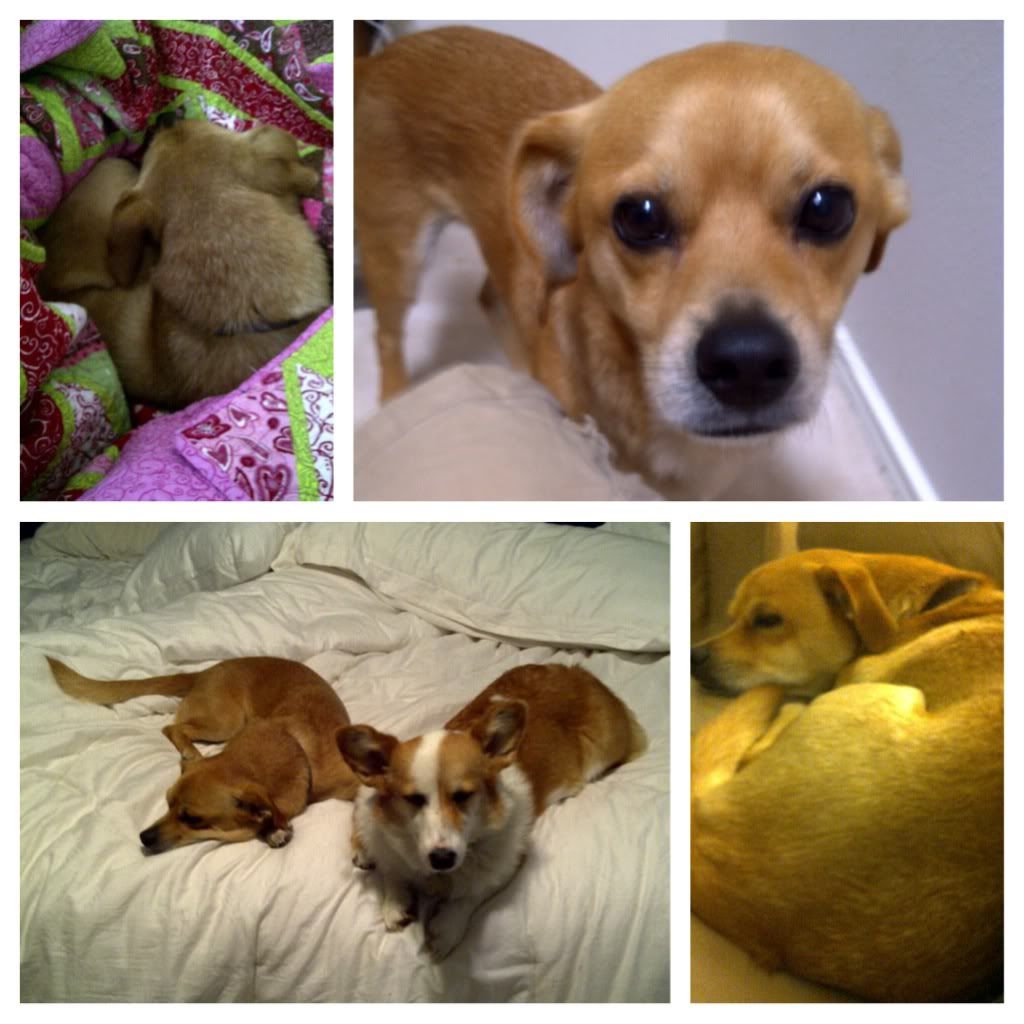 My Boomer boy likes to snuggle. He is going to Freak. Out. when he sees me (if he hasn't forgotten me by now).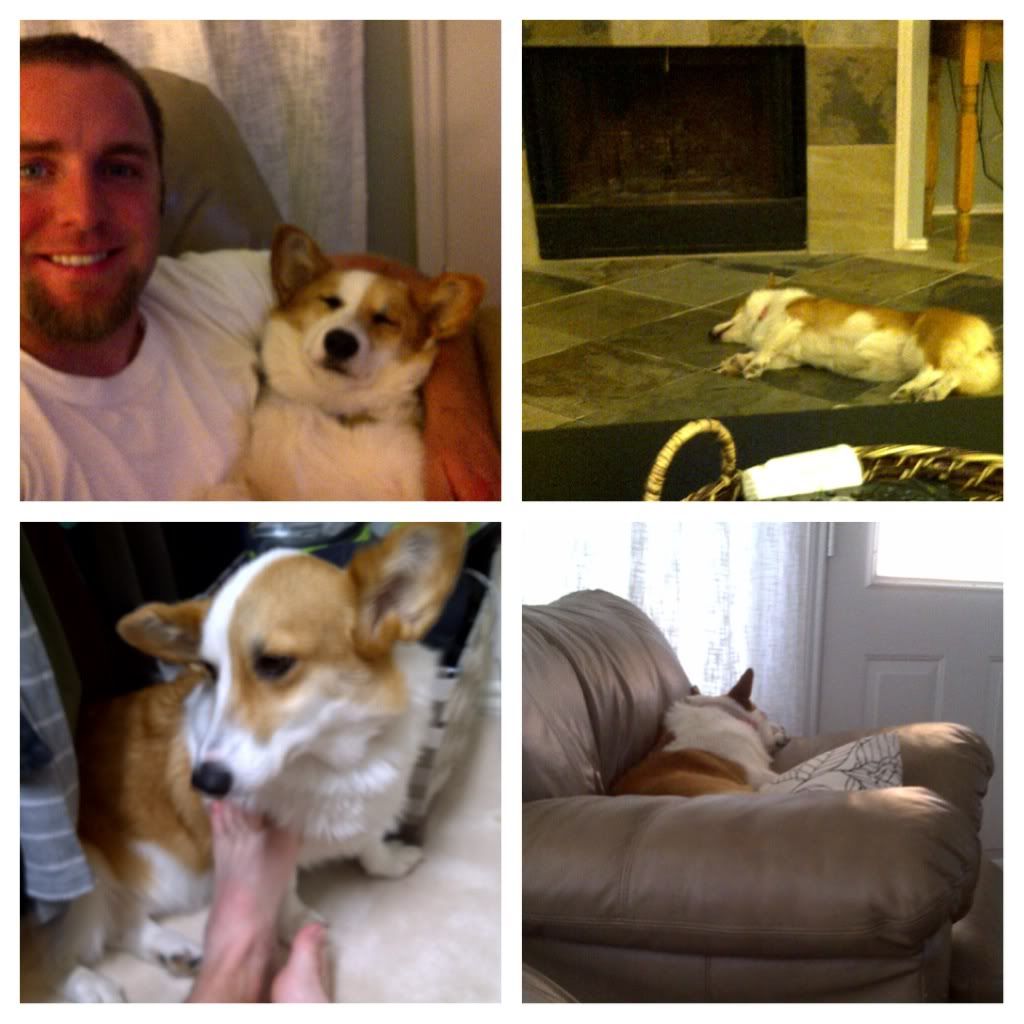 Miss Scarlett is much more independent. She likes to sleep on our tile in front of the couch. I guess she gets hot and this is a good way to get cool. Heck, I don't blame her. Some days I would like to do the same thing.
On another note related to the dogs, Will tackled a big problem area for us this weekend. Scarlett (and I'm sure Boomer does it too, but she's the main one) like to run up and down our fence line barking at our neighbor's dog. She gets pretty in to it and has even ripped a few chunks out of our fence. I don't think she's being vicious and I don't think she would try to fight the other dog, but she really wants to "get to know" him. Anyway, because it's been so rainy and the grass has been worn away, she would come in muddy every time we let her out. Poor girl has such short legs that her entire belly would be muddy and she required baths almost every night. We want to eventually put in a new fence and a raised flower garden, but that's not happening for at least another year. Our plan was to put a gravel path along the flower bed, but Will went ahead and filled in the area that probably won't have a flower bed but would be useless for anything else. It's right next to our patio and it's only (maybe) three feet wide.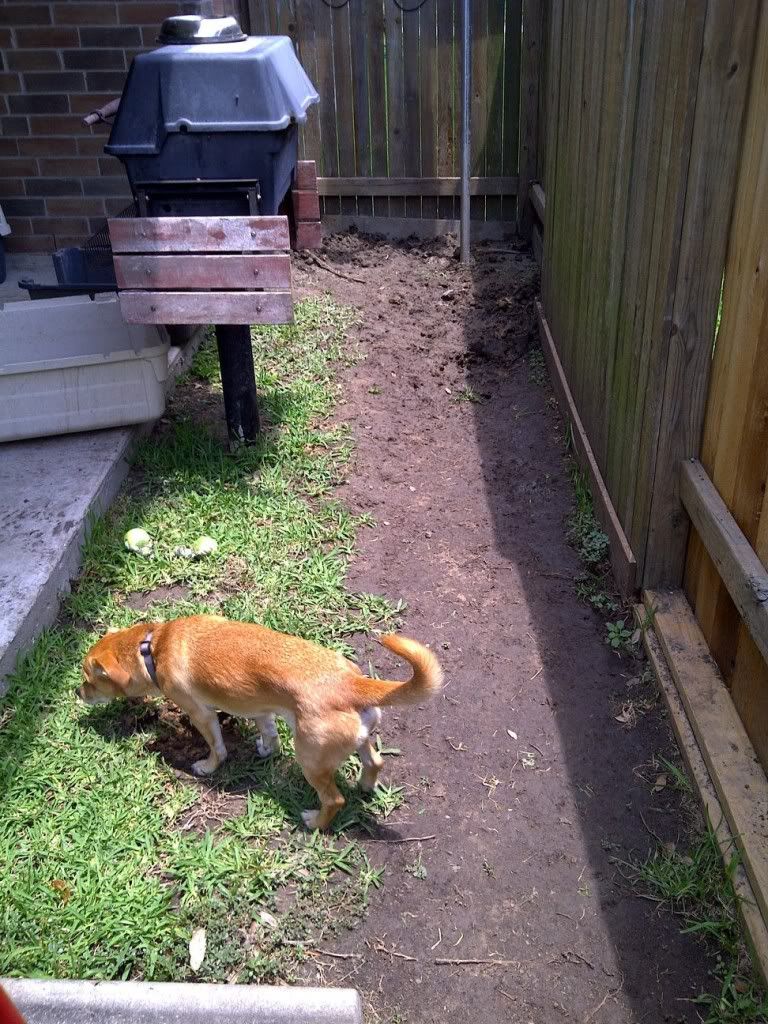 Before
You can see that the dogs had run down all the grass and left mud. Patio is on the left.
During
I *think* he dug out what grass was left and then covered it with landscaping paper and gravel.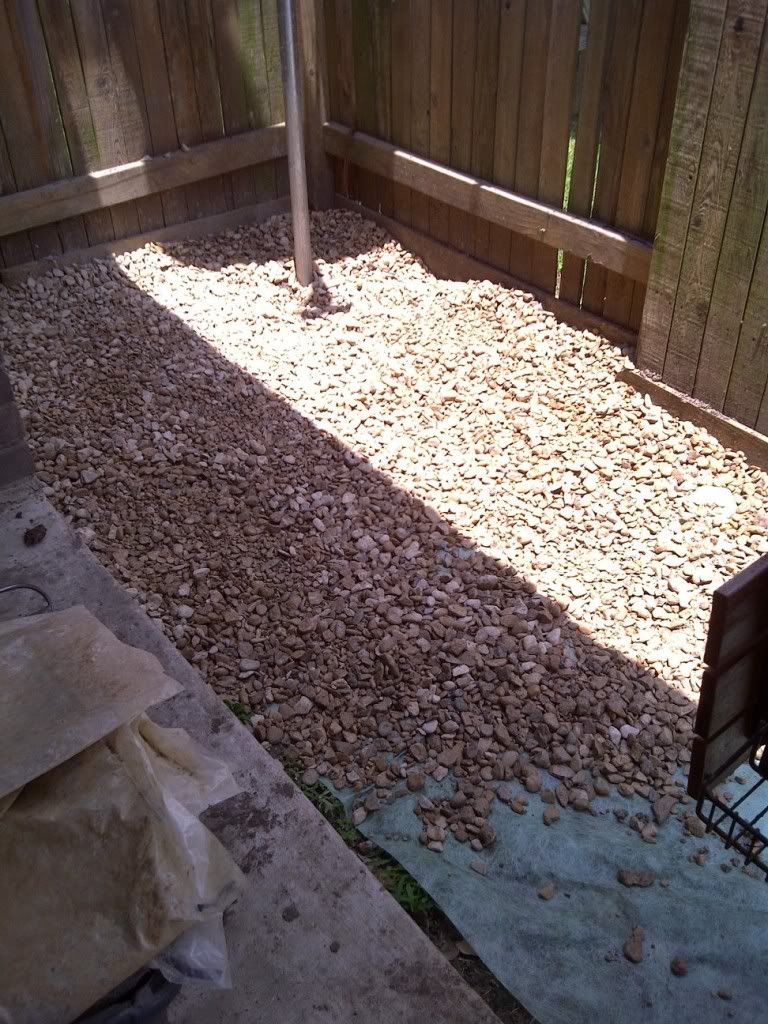 During
Although judging by this picture is doesn't look like he dug out the grass. Hopefully that won't be an issue, but if it is, it shouldn't be too hard to fix.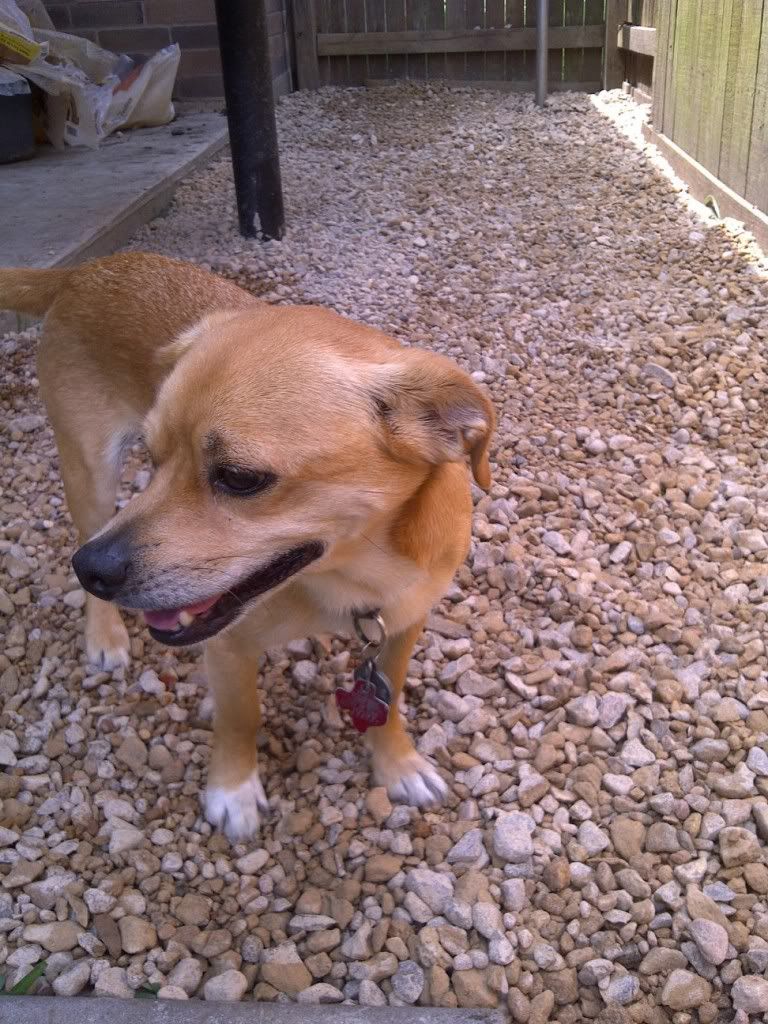 Photo bomb! After
Much better! The thin grey line you can see at the bottom of the photo is the drain thing for our gutter (which is attached to a post at the end of the porch). I think that's where he stopped the gravel. Will said it's helped tremendously with their getting dirty every day, so it was completely worth a little effort.
These are just the photos he took with his phone to send to me, so I'll take some better shots when I get down there.
And here's a photo of Miss Freska, because she deserves her own recognition, too.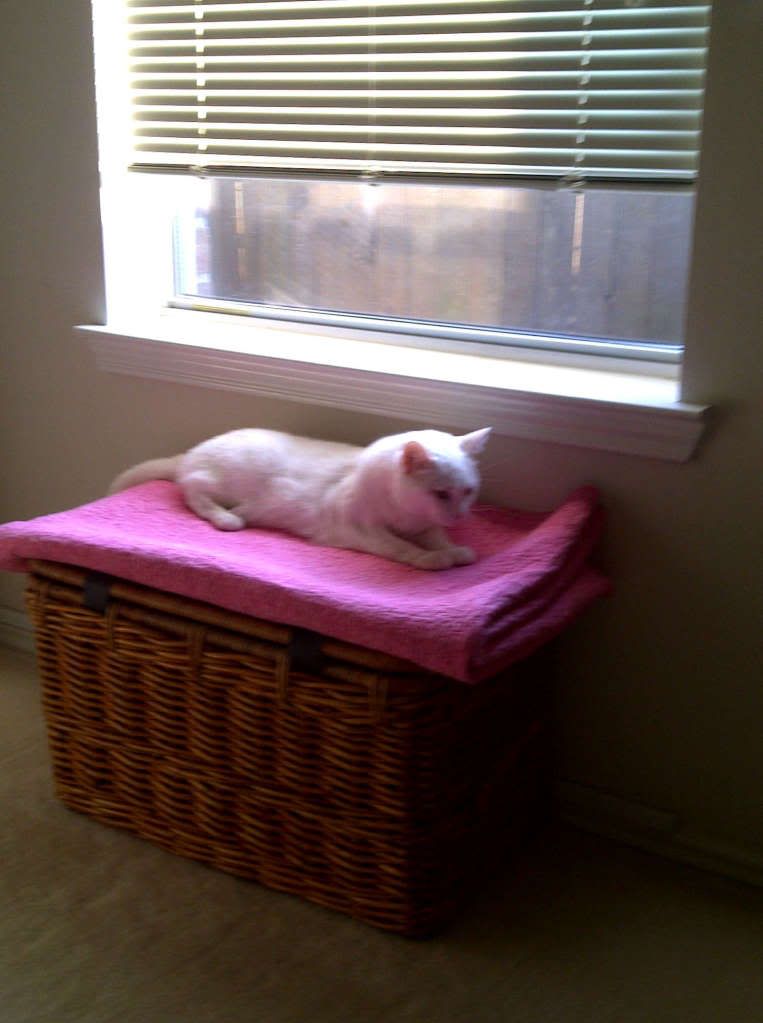 She
loves
sleeping in windows. Will fixed her this little place in our office so she would have a place to lay during the day.
Are you working on any quick outside projects?
Do you have any fur-children? What are their names?